HONORING THOSE WHO SERVED
THE 50th ANNIVERSARY OF THE KOREAN WAR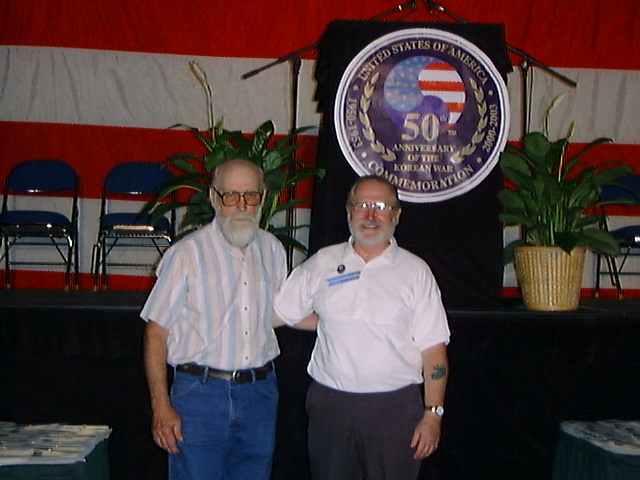 Ray Deabler and I at The Korean War award ceremony. Ray and I worked together at Schaeff, Inc. (formerly NAMCO) near Sioux City, IA for a number of years.
---
A brief narrative about the ceremony will be coming shortly.
---

GR Lindblade of Sioux City, IA has a video of the presentation. Click on the above banner for ordering information.