---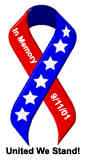 Never forget the events of September 11, 2001.
Never forget the catastrophic and cowardly attack that took place in New York, Washington DC, and those who died in the plane crash in Pennsylvania. May God bless them and take care of them, and all those who were touched by that tragedy.
---
Cpl. Roland Carl Holder
US55239525
2nd Engineer Battalion
2nd Division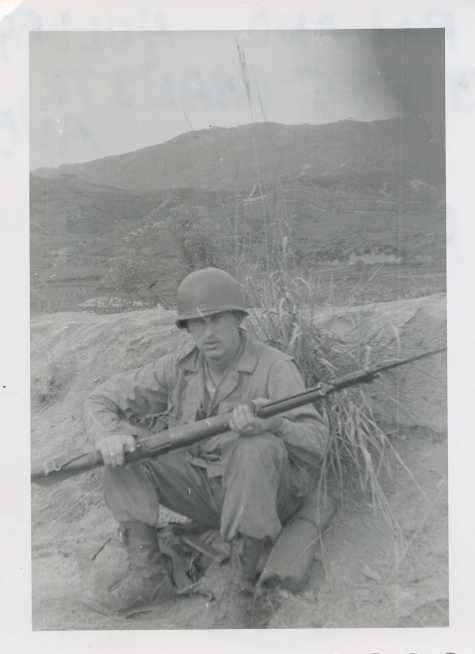 This web page is a documentary of my years of service in the United States Army during The Korean War (1951-1953).


This book is dedicated to all who lost their lives during The Korean War.

This book was written in the year 1993, 40 years after the war ended.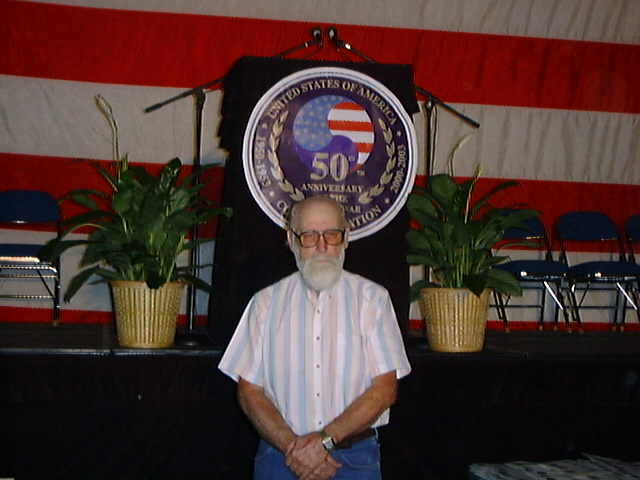 Korean War Awards Ceremony
Representative Tom Latham (IA 5th District) and his staff put together a special program to remember the 50th anniversary of The Korean War, and to honor those veterans, both living and deceased, who live in this district and served during The Korean War.


---
Sign The Guestbook
View The Guestbook
Do you know someone who would be interested in this site? Click on the Pass it on above for an easy way to let them know about this site.

There have been
visitors since 09/01/00.
Chapter 1
"Welcome to the US Army"

Chapter 2
"Basic Training"

Chapter 3
"The Road to Korea"

Chapter 4
"The Korean War"

Chapter 5
"Welcome Home!"

Chapter 6
Final Thoughts
---
Pictures
Pictures Page Two
More pictures will be coming as time permits.
---
Web Page updated on 10/06/00. 2nd Picture Page added.

---
The Veterans Of America SiteRing

This site owned by
Dan Holder
SiteRing by Bravenet.com
Web page designed and maintained by Dan Holder, Roland's son.
All images and stories are copyright to Roland Holder. If you would like to print any section of this web site, or copy any pictures, please send me an e-mail to the address above with the requested pictures and/or stories, and what you are going to use them for, for permisssion to use them. Thank you.